It's a Pajama Party with Llama Llama at the Reedsburg Public Library's Second Saturday:
Family Time @ Your Library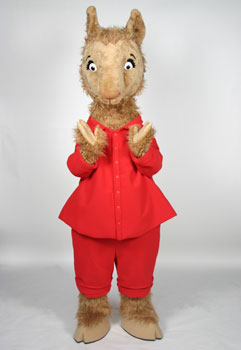 This favorite book character was first introduced in Anna Dewdney's
Llama Llama Red Pajama
and will be visiting the Reedsburg Public Library from
10-11am on Saturday, May 10th
. This is a great time to wear your favorite pajamas to the Library.
Bring your camera for a fun photo opportunity.
Additional activities will be happening in the Children's Area of the Library including a Reading Education Assistance Dog to listen to children read.
This event kicks off Children's Book Week,
the annual celebration of books for young people and the joy of reading.
Learn about all of the upcoming events at the Reedsburg Public Library's webpage at
www.reedsburglibrary.org
or by calling 768-READ(7323) or follow the Library on Facebook and Twitter.