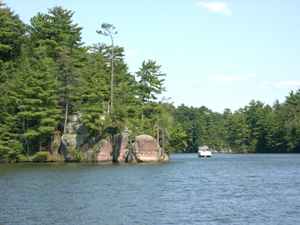 Fifty years ago in April of 1964, an application was filed to dam up Big Creek in the Township of LaValle and create an 800-acre lake in Cobleigh Valley. The dam was proposed by the Lakeshore Development of Oconomowoc.

The 40 foot dam was built in the area of the old Cobleigh mill and became Lake Redstone.

Our local history page provides a view of the timeline of the construction as well as historic papers and photos about the lake.