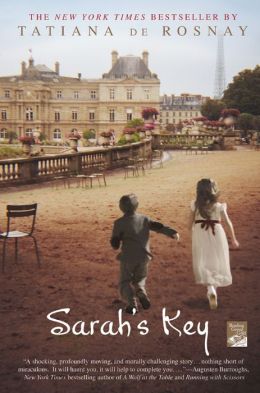 Join us on Tuesday January 28th at 10AM for our Titles & Tea Book Group, which will be discussing the Tatiana de Rosnay novel "Sarah's Key".

On the sixtieth anniversary of the 1942 roundup of Jews by the French police in the Vel d'hiv section of Paris, American journalist Julia Jarmond is asked to write an article about this historic event. Her investigation leads her to discover disturbing secrets about her own husband's family, and to uncover the ordeal of Sarah, a young Jewish girl caught up in the raid.

There are still copies available for checkout and new members are welcome to join us for some talk and tea.